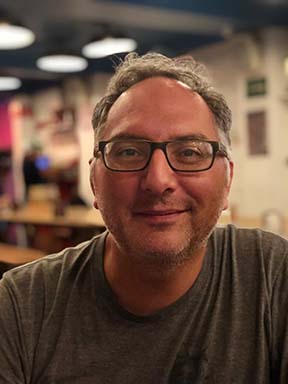 Feel free to change the Bio up, I'm laidback about that stuff….add or delete what you think is best for you. 2 headshots, you can pick the sexy one….your call.
Bio:
PHILIP LENZEN
AIA, NCARB
"That rug really tied the room together..." -  The Dude
Phil believes that architecture, like any art, should touch the soul and enlighten the human spirit. He employs practical solutions that embrace the regional vernacular, and the simplicity and honesty of modernism. Passionate about the projects he works on, Phil looks forward to every new project with both exhilaration and trepidation, excited to instill his goals and hopeful that each project will live up to both his and his client's expectations. Here at the office, we typically find he surpasses them. And yes, sometimes the rug really ties a room together.
​
What he likes to do in his spare time: When Phil isn't watching or quoting 'The Big Lebowski' he can be found spending time with his family and friends. Enjoying the inevitable passage of time, Phil likes to daydream and is a self-proclaimed hopeless romantic who takes advantage of every opportunity to experience the uniqueness of life and bring that alive in architecture.